About
Glass fascinates me...the colors, the sparkle, the depth and magnification. It is a very hard substance which can be very difficult to break yet can also be as fragile as an eggshell. When heated in the flame of a torch it becomes as liquid and pliable as honey. It is full of contradictions. Each color reacts differently in the flame and has its own little secrets...
---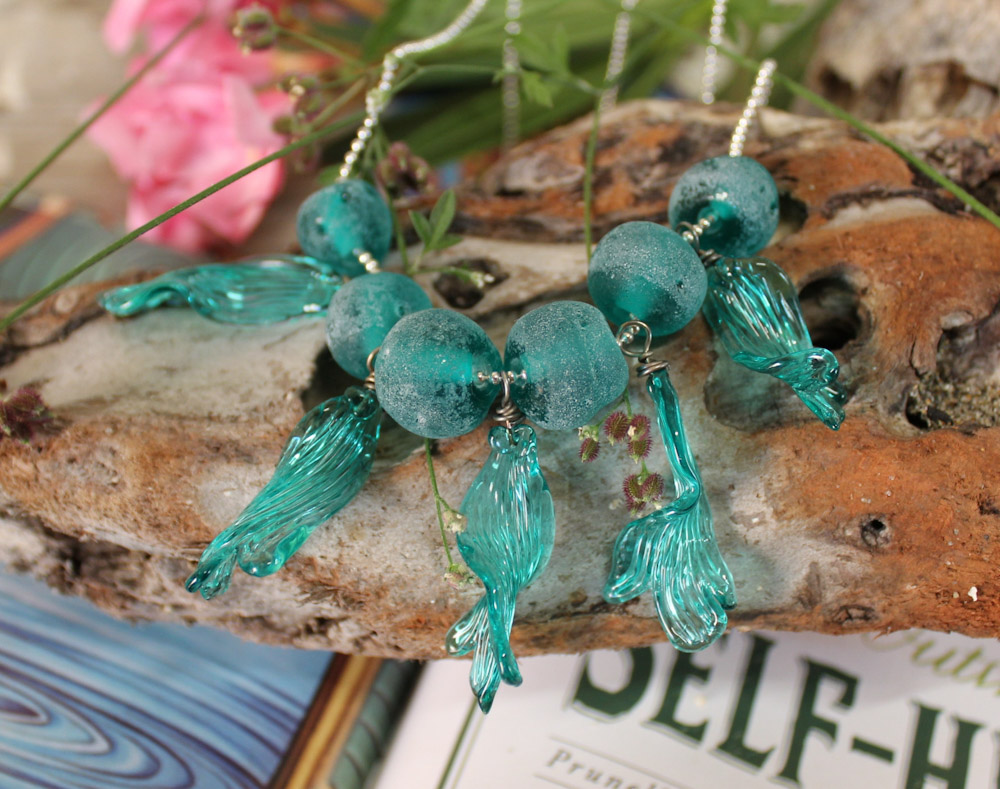 I create art glass beads.
I am a glass artist who is dedicated to the art of lampworking. I've been working with glass for 5 years. I am a member of the International Society of Glass Beadmakers.
I work at home in my own studio, making beads, marbles and other glass objects. I use mostly effetre but also laucha, DH, and reichenbach glass.
I also use enamels, frits, silver leaf and foil, aventurine, copper, gold leaf and I fume some of my beads.
My inspiration comes from the colors, textures and patterns of the natural and human-made landscape. I love capturing these influences in the mesmerizing honey consistency of molten glass. Each unique piece, worked by hand using traditional methods, becomes a kind of 'practice', joining focus (on the specific bead as if in prayer/meditation), action (the dance or martial art of material creation), elements (liquid and matter in transformation) and spirit (color, shape, light).